Home
Welcome and thank you for visiting our Website. In addition to providing you with a profile of our firm and the services we provide, this Website has been designed to become a helpful resource tool to you, our clients and visitors. We have highlighted background information on our firm and the services we provide, but have also included useful resources such as informative articles (in our Newsletter section) and interactive financial calculators (in our Financial Tools section).There are also many links to external Websites that we felt would be of interest to our clients and visitors (in our Internet Links section).
We are available but rotating staff in the office - now working on corporate financial statements and personal tax returns. We welcome your phone calls and emails with any questions or tax planning you may require. Kesha will be answering the phone while Nicole, Jacob, Shelly and Victoria are working on the accounts. You can always ask for Laura and Cathy to assist you in tax matters.
To upload documents, please click on the secure upload below: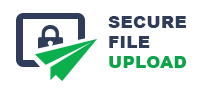 There have been companies reaching out to taxpayers to apply for the disability tax credit on their behalf. If there is a disability in the family, we should be applying with a form provided by us and signed by your doctor. Ask if any new tax credit applies to you and we can discuss it.
Please contact us if you have received a threatening call from CRA about taxes owing. Often it is a scam and nothing is owed. CRA would have sent you many letters to ask for unpaid amounts. We can check your account online if you have given us consent.
CRA is looking for Form T1135 Foreign ownership to be filed annually. If you have any investments, cash in banks in other countries that has a cost at any time in the year of $100,000 and over, we need to fill out this form.
If you are a personal tax client and are interested in starting a business or know someone who needs an accountant, please give us a call. We specialize in all types of small to mid-size businesses and corporations.
While we are approaching tax season, now is the best time to give us a call!